14 décembre 2006
Everything Starts by a Dream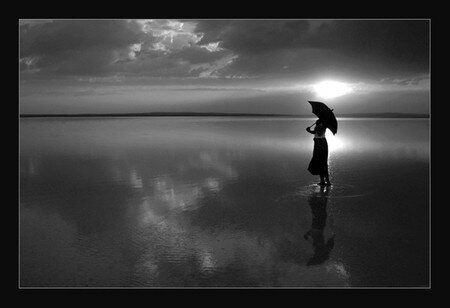 That night, it was in summer, beyond tears and blood.
It was near the sun, it was shining since a while. This while I dreamed it, near to you, I kissed you, I caressed you. It was a simple summer morning.
I dreamed of somebody, while I was alone.
A cute girl who loved me.
I entered in this dream in a fraction of a second. I was laying down in the yellow grass, I looked around, and I saw that I was alone.
I woke up. Then I saw her, with her big dark eyes, so close to me that the light of summer couldn't contract her pupils. These made her eyes black. The desire was read in her eyes, and while kissing her I saw you close them.
I moved back, I took to her by the hand and we ran in a field. A green field , gigantic, where the grass major green extended as far as the eye can see.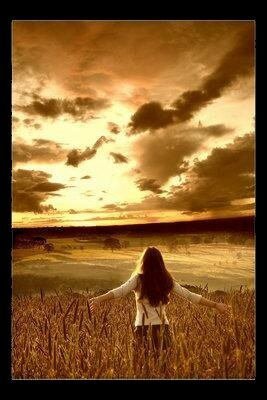 Then we ran, together, in the field, where we made this dream.
Suddenly, her eyes fade to blue, water blue. A blue inwich I jumped.
In water, we swam, I saw her blond eyes, I come closer to her and I kissed her.
We thrown something, someone ran after us, then we fled. We were in a strange bunker, inwich we were hide. I talked strangely, with a strange voice, another than mine, but mine. She laughed, with a little laugh that I love. I want her to laugh to make me as happy as there.
After, I were in a room, a classroom, I did an Exam. I thank in my head: "Hurry Up!! I want to see her once more before... It's so easy! All I have to do is wake up, I willl see her immediatly..."
Then I walked up alone.
This eyes, this hairs, I often dreamt about, but never like it's reallity. Always like other dreams, not like this. This was so real!! I thank that it was a premonitory dream.
This eyes, this hairs, I could recognize them for thousands.
I saw this blue eyes like water once more. I saw this dark pupils inwich I fall everytime I kiss her. I saw this fairs and brown hairs, inwich I put my thingers while kissing her.
It was yours.
---
I saw the girl of my dream, It's my little pearl of big sun, my own summer, my own winter, my own romance, my own love. I'm yours now.
I love you, Charline.
---
Photos:
Photo 1: http://tam-gdzie-rodza-sie-sny.blog.pl/
Photo 2: http://tam-gdzie-rodza-sie-sny.blog.pl/
Photo 3: Photo de Charline (édité par moi :D )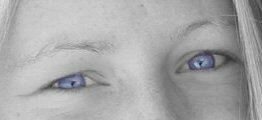 Commentaires
Poster un commentaire